About Me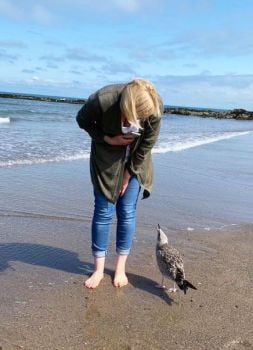 Emma Allen is a freelance Illustrator based in Kent. Emma graduated with Distinction after studying illustration at the London Art College, having also won the 'Student of the Year' award 2012.
Emma enjoys illustrating a variety of subjects, but perhaps most of all children, animals, quirky characters and all forms of plant life from tiny toadstools to towering trees - it is no surprise that Emma takes a lot of inspiration from the natural world and all of its wonders. Emma illustrates digitally, with a background in traditional watercolour techniques, and finds great enjoyment in the little details and quirks that bring an illustration to life.
Clients Include: Usborne Books, Oxford University Press, Imagine That Publishing, Legend Press, Stafford House Publishing, Pearson, Clear Fork Publishing.
Emma is represented by Sylvie Poggio Artists: [email protected]